Bluetooth headset factory have noticed that Xiaomi has released ANC Bluetooth headset products overseas with a noise canceling depth of 25db. Bluetooth headset factory have predicted from last year that the subdivision of ANC noise reduction headsets will gradually gain attention. The Xiaomi brand will be the first to release new products at the beginning of the new year. The specific information is as follows:
News on February 22 Today, Xiaomi India's official website has put up a new type of collar Bluetooth headset that supports noise canceling. The price is only 1799 Indian rupees, or about 161 yuan. The product name is Mi Neckband Bluetooth Earphone Pro. This headset has a similar appearance to the noise-canceling version of the Xiaomi Bluetooth Collar Earphones sold in China, but the appearance of the back of the earphone cavity is different.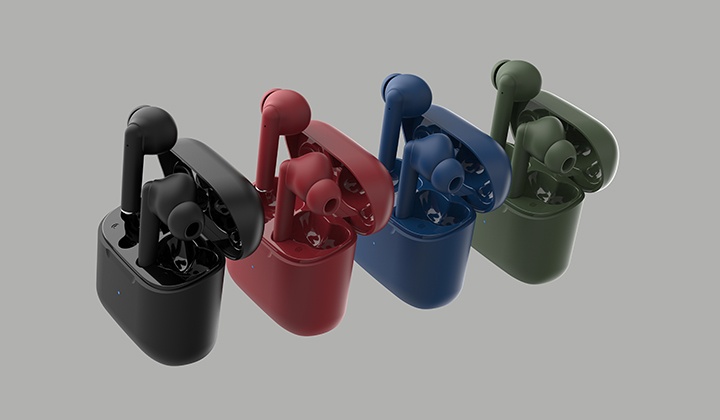 Xiaomi's Bluetooth headset supports ANC active noise canceling, with a maximum noise reduction of 25dB. The earphone is equipped with a 10mm moving coil unit, and the low frequency has been enhanced. Due to the neck-hanging design, this product can carry a larger capacity battery and can last up to 20 hours.
Xiaomi's noise canceling headset also support IPX5 water resistance, which can resist mild sweat and rain. In addition, the product supports low-latency audio, and the built-in microphone supports voice assistant functions. The product is available in black/blue and supports the HFP/HSP/A2DP/AVRCP Bluetooth protocol. The original price of the product is 223 yuan, and the current price is about 161 yuan. The noise canceling version of Xiaomi Bluetooth Collar Earphones currently on sale in China is priced at 399 yuan. The product is equipped with a ring-iron hybrid unit that supports hybrid digital noise canceling and LDAC high-definition Bluetooth audio protocol.
With the release of ANC noise-canceling Bluetooth headsets by brands such as Apple and Xiaomi, it also shows that Bluetooth headset factory ideas for deploying ANC noise-canceling headsets have been verified. In the future, various brands will successively release new products of ANC noise-canceling headset. This is also the beginning of the competition for TWS headset after the whitening of TWS headset. Brands start to compete in subdivisions. Grasping the market share of ANC noise-canceling headset is likely to occupy a large part of the TWS headset market. Part of the share. As a bluetooth headset factory, we will wait and see!