If you are looking for pro custom gaming headset maker in china,you'll find something for you here.
Here are the top pro Custom headset you can get right now.
And together with fun sound, you should also expect reliable wireless performance and good build quality.
In the guide, you'll find all types of headphones and if you're looking for specifically best ‍pro custom headset ‍go here.
Choose the cheap custom gaming headset you can get right now.
---
cheap custom pro gaming headset maker - free design
1. wireless earphone club factory in china - free design TW-T03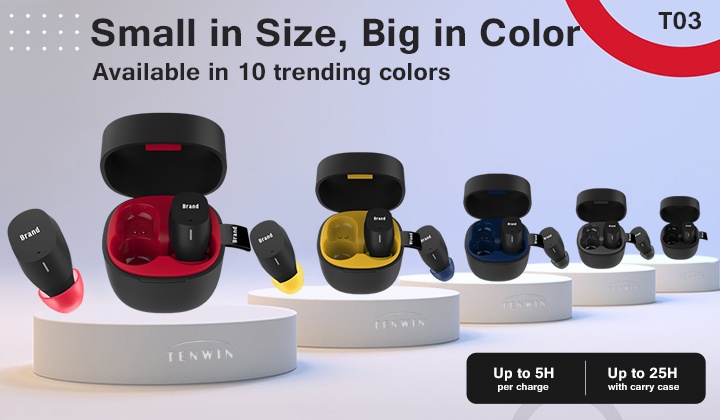 Top-notch pair of headphones with active noise cancelation
Tenwin‍ (custom gaming headset maker) lineup is synonymous with their bass-oriented sound signature. The TW-T03 have amazing, high-quality bass.
The sound quality is excellent, with deep bass and natural midrange. They're great for bass-heavy music genres.
You can boost or reduce the bass in the app, making your headphones sound more audiophile-like.
You will get a super lightweight and portable mini true wireless stereo headset, Provide a comfortable wearing experience, The overall comfort is superb, with an equally great fit.
Since this is a custom pro headset, it also comes with an excellent active noise cancellation.
If you need to quickly speak to someone, activating Transparent Hearing should help you out. A companion app lets you further customize EQ and controls to your preferences.
---
2. Best TWS Wireless Bluetooth earphones Wholesale - Design earbuds T14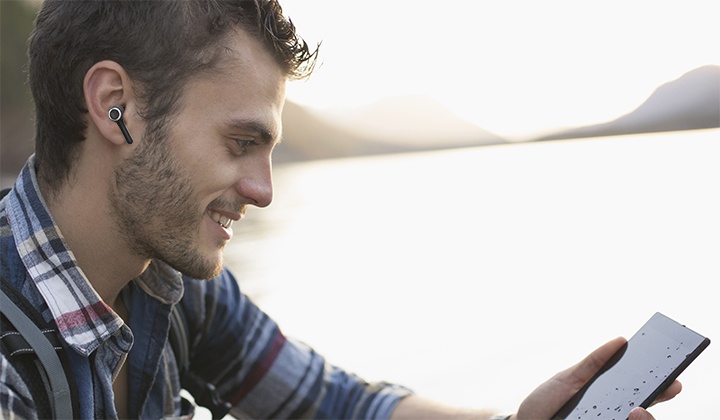 The most unique headphones on this list, custom headset maker, Free design of product appearance LOGO and product packaging.
warmness that plays well with the punchy bass. Exceptional listening experience if you want to kick back and relax over your favorite tunes.
which makes them stand out from the crowd. ensures longevity and sturdiness. Warm, smooth sound with nice bass punch.
earbuds are filled with memory foam for maximum comfort for extended listening sessions.
‍View more cheap custom gaming headset
‍
---
3.best tws bluetooth earphones wireless earbuds - cheap price TW-T11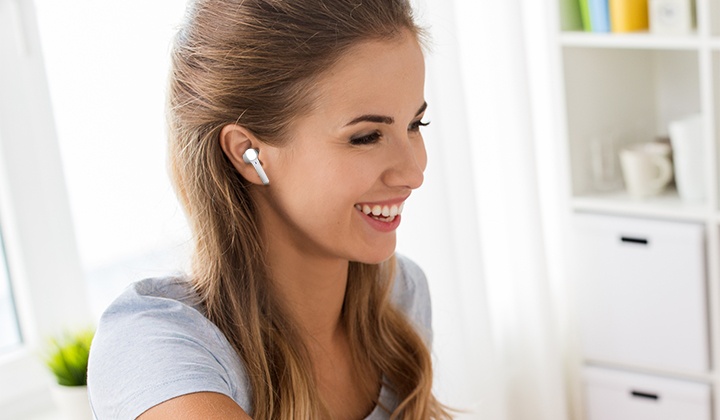 All the best technologies and audio quality in one place.
Tenwin (custom gaming headset maker)TW-T11 are a superb pick with a consistent bass quality and excellent background noise reduction feature.
Headphones have a slightly V-shaped bass performance. You can further tweak it inside the app, but in general, the sound is punchy and fun, perfect for more popular genres like hip hop.
Hard plastic with a soft finish seems durable enough for everyday use, easy portability.
Pleather earbuds aren't the thickest yet provide excellent comfort. They have minimal skin contact, which should prevent excessive sweating.
Headphones come with an in-depth app with tons of customizations, EQs, and a voice assistant. They even have good microphone quality for phone calls.
The exceptional active noise cancellation has different intensities, and you can also activate the ambient mode.
View more custom pro headset
---


What to Look for in Bass Headphones?

Sound quality
You want big drivers with bass-oriented sound profile. Tunning plays the biggest role as there aren't big differences among drivers.
For best bass headphones look for at least 40mm drivers or bigger. Now on-ear headphones and earbuds come with smaller drivers but they can have almost the same power (but expect slightly less).
Comfort
One major feature is comfort. If they are big, heavy and bulky, it doesn't mean they have to be uncomfortable.
In fact, since they are already so big to fit the whole human ear, manufacturers make them extra soft and comfortable to wear.
If you plan on wearing them on long trips, at home, or even for sports, you want them to fit tightly without irritating your ears, even after many hours.
Be careful at picking headphones without trying them first since not all fit all head sizes.
Most over-ears are much more comfortable than the alternatives, but at the same time, make sure the model you want is not uncomfortable.
Durability (you don't buy these every day)
Since you don't buy headphones every month you want them to last. A good pair of headphones can cost a small fortune. You don't want to spend it on a model that is likely to break in a few months.
Do you plan to carry your headphones with you?
Then you should pick foldable bass headphones that you can pack up in a case and avoid damage. Not all expensive headphones are also durable.
Do you want to use them for sports?
Then your best choice are in-ear headphones, also known as earbuds. They're easier to wear during movement and often come with sweat-resistance indicated by IPX rating.